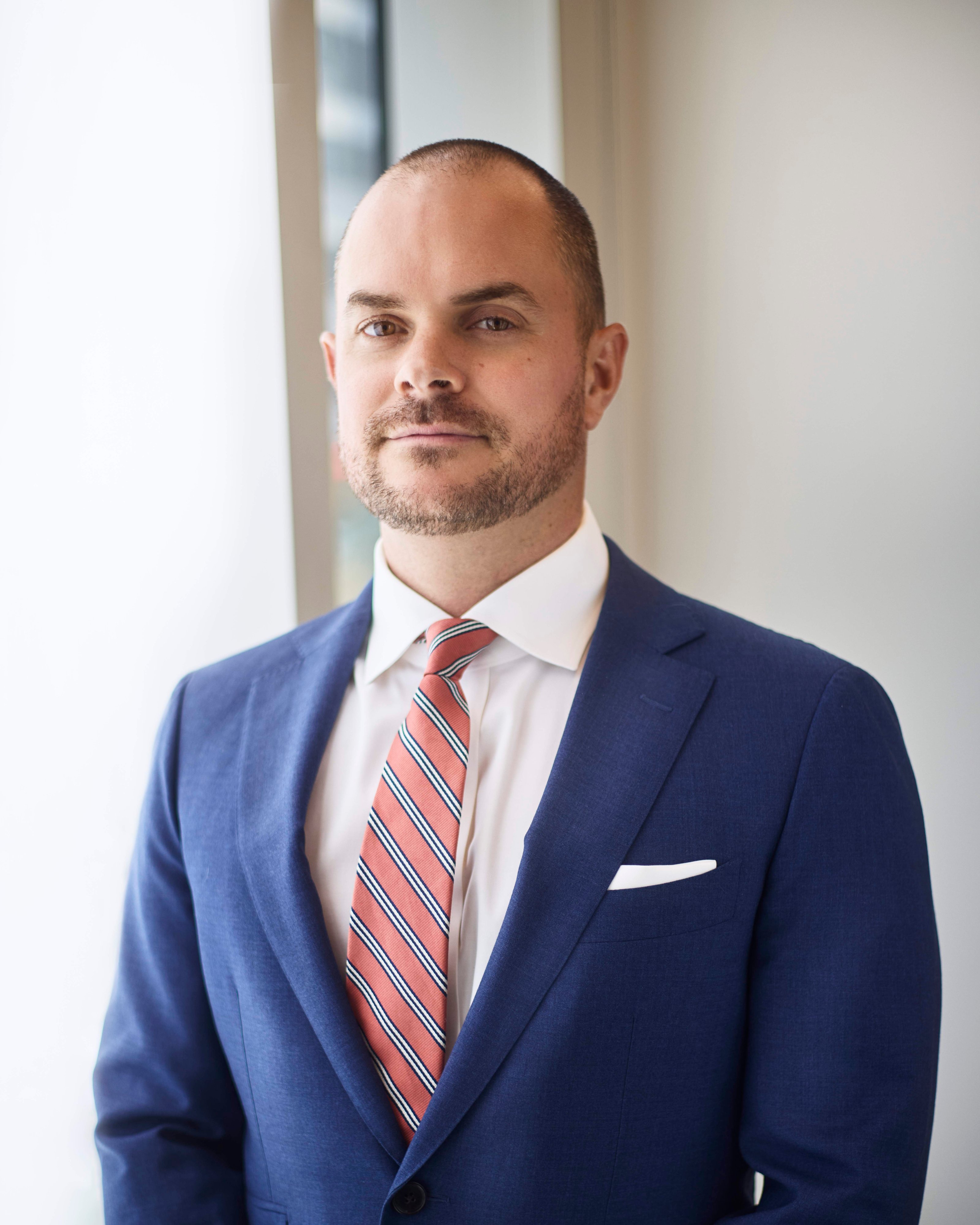 Max was the only attorney that would even speak to me in the beginning ... He was polite, professional and provided accurate and realistic expectations throughout the entire process.
Staci M.
SIRVA from Flu Shot
I was offered a settlement and Max said that it was low and we could either take it out he could go on with our case. We got an even nicer settlement because of this!
Cindy K.
GBS from Flu Shot
I called and Max was very knowledgeable and nice and guide me through the entire process. He was able to help me with everything. Thank you Max for professionalism and great service.
Sara B.
SIRVA from Tetanus Shot
I found Max Muller attorney- spoke via phone, told him my story!!! Thanks to the tireless efforts of him and his team - I was compensated for my missed work and the medical bills I was stuck paying.
Renee K.
SIRVA from Flu Shot
Max Muller Vaccine Injury Lawyer
Founding Partner of My Vaccine Lawyer
Maximillian J. Muller is a founding member of Muller Brazil and My Vaccine Lawyer. Mr. Muller is an experienced litigator in both Federal and State Courts in the areas of vaccine injury, unsafe drug and medical device injury, personal injury, mass torts, bad faith, and worker's compensation.

Mr. Muller currently devotes the majority of his law practice to aggressively fighting for the victims of unsafe drug and medical device injuries, as well as vaccine injuries and vaccine reactions involving the flu shot, TDaP/DTaP vaccine, and more. He has handled hundreds of SIRVA injury cases (shoulder injury related to vaccine administration), especially those involving bursitis, tendonitis, frozen shoulder, and rotator cuff tears. Mr. Muller also handles cases where vaccines caused serious nerve injuries such as Guillain-Barre Syndrome. Mr. Muller has recovered millions of dollars in compensation for his clients in the Vaccine Injury Compensation Program.
$2,473,607 for flu shot causing Guillain-Barre Syndrome to a client in North Carolina
$271,544 for flu shot causing chronic inflammatory demyelinating polyneuropathy to a client in Tennessee
Max successfully won compensation for a woman who suffered tendonitis, bursitis and a torn rotator cuff from pneumonia vaccine.
$4,095,193 for a TDaP vaccine causing Encephalitis and other adverse effects to a client in South Carolina
Top Attorney, Super Lawyer Rating
For six consecutive years (2014, 2015, 2016, 2017, 2018, 2019 and 2020), Mr. Muller was selected as a "Pennsylvania Super Lawyer – Rising Star," a listing which includes the top 2.5 percent of attorneys in the Commonwealth who are 40 years of age or younger.

Prior to forming My Vaccine Lawyer, Mr. Muller worked as an attorney at a large Philadelphia defense firm, where he specialized in general liability defense, insurance coverage, and subrogation. While at that firm, Mr. Muller worked closely with insurance companies in defending personal injury and insurance coverage matters and learned the insurance companies' tactics for denying coverage and limiting financial recovery.

Mr. Muller obtained his J.D. from the Widener University School of Law and his B.S. in Business and Marketing from Lehigh University. Mr. Muller is licensed to practice in Pennsylvania, New Jersey, and the Court of Federal Claims.
BAR ADMISSIONS
Pennsylvania
New Jersey
United States Court of Federal Claims
United States District Court for the District of New Jersey
United States District Court for the Eastern District of Pennsylvania
United States District Court for the Middle District of Pennsylvania
Practice Areas
Vaccine Injury
Unsafe Drugs and Defective Medical Devices
Personal Injury
Insurance Coverage & Bad Faith
Workers' Comepensation
Subrogation
Mass Torts
Education
Widener University School of Law (J.D.)
Lehigh University (B.S.)
Professional Associations
Pennsylvania Bar Association
American Association for Justice
Philadelphia Trial Lawyers Association
Vaccine Injured Petitioners Bar Association
Vaccine Injury? Speak directly with Max today.
Everything comes at no cost to you.
Suffering from a vaccine injury? Speak directly with a lawyer!
We always offer free case evaluations.