Our Vaccine Injury Law Firm Is Here For you
Learn more about our firm.
Our approach and how to get started.
Vaccinations play an essential role in keeping you and your family healthy. But when a vaccine or flu shot leads to injury, it can be overwhelming. Suddenly, you're navigating the diagnosis and treatment of your injury on top of the legal system for compensation. Our vaccine injury law firm understands this burden, and we're here to help.

Our mission is to bear the weight of the Vaccine Injury Compensation Program process so you can stay focused on your and your family's health. While being confident you're building the best case for compensation. When you work with us, you get more than legal representation by the nation's premier vaccine injury law firm. You get peace of mind knowing every step of the legal process is being handled effectively. Our vaccine injury lawyers simplify the vaccine injury legal process, at no cost to you.
Our Unique Approach
My Vaccine Lawyer aims to give you a personalized experience and expert representation, because we believe you shouldn't have to choose between the two.
We work hard to get you the settlement you deserve while supporting you and your family every step of the way.

We're committed to making your experience personal, hands-on, and human-centered. When you work with us, you always speak directly with a lawyer and never get passed off to a paralegal. Our lawyers get to know you, your family, and your story right from the beginning.

Our process includes 4 phases:
Consultation: A lawyer reviews your case to determine the most effective next steps. From your first consultation with us, you'll speak directly to an attorney. Unlike other law firms, we don't pass you off to a paralegal. Our lawyers' mission is to make you feel personally cared for every step of the way.
Information Phase: Once we begin working together, a lawyer will first get to know your story and family on a deeper level. We learn about your unique vaccine injury experience and medical case history. You can ask us anything about the legal process – no question is too small.
Build Your Case: We aim to get you the settlement you deserve, avoiding trial if possible. We build the strongest case from the beginning by working with in-house medical experts.
Go to Bat For You: We file your claim in the VICP and represent you as needed – litigating your case from start to finish. If your case goes into the vaccine court, we defend you throughout the process.
Our vaccine injury law firm has represented thousands of clients in the VICP, and uncovered millions of dollars in settlements. We're experienced at determining the right approach for the best possible outcome for you. From your very first consultation with us, we'll be your north star in the vaccine injury claims process.

To save time and be confident in your case for compensation, get your case evaluated for free by one of our expert lawyers.

To learn more about your injury and the VICP process, explore our vaccine injury resources.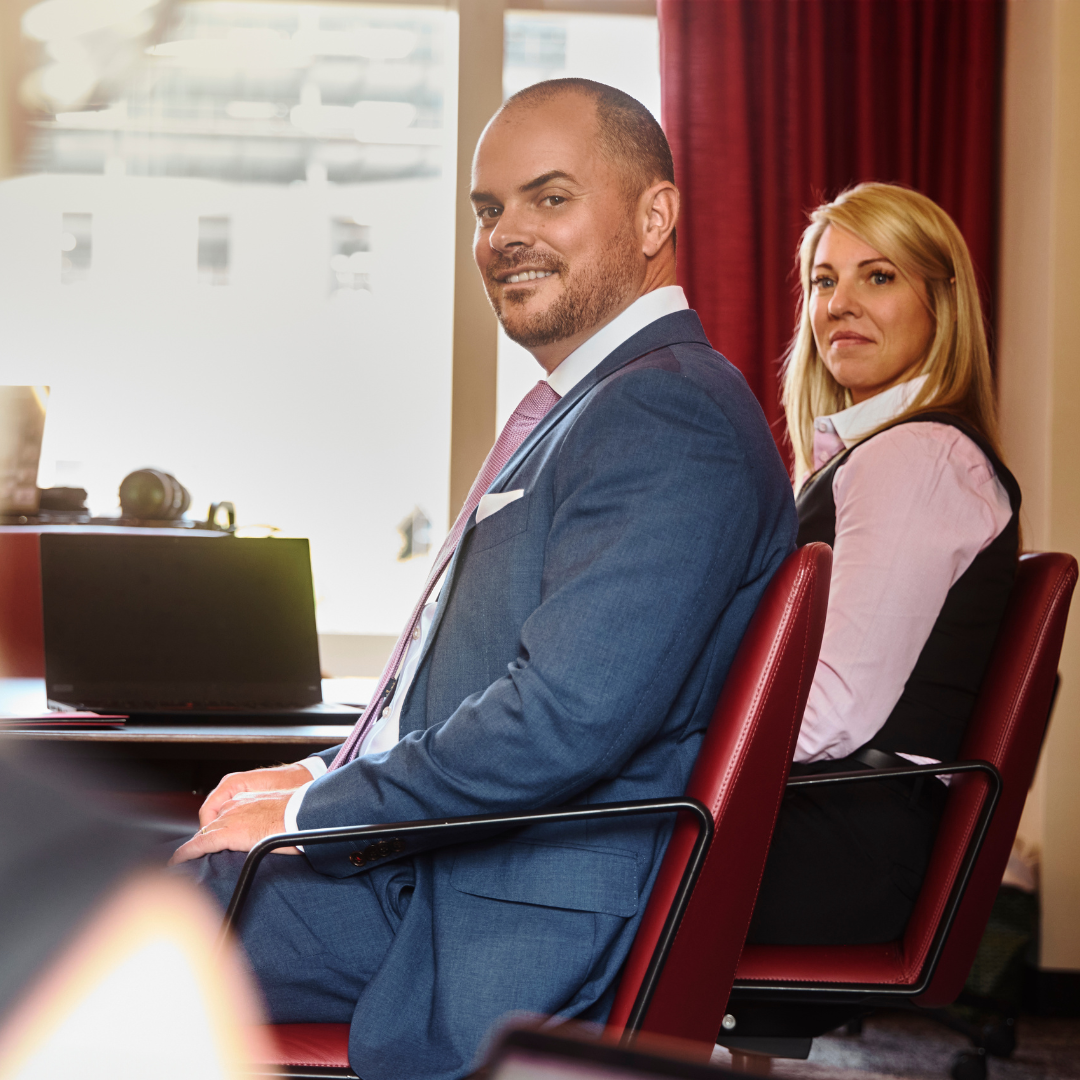 Premium Representation Without Premium Cost
When you experience a life-disrupting vaccine injury, you should have access to the best representation. Our experienced lawyers at our vaccine injury law firm have top training, experience, and reviews. Our attorney fees are covered by the VICP – so there's no cost for you to work with us.
Meet Our Founders
Max Muller
Max is an experienced litigator in both Federal and State Courts. His background in defending personal injury and insurance coverage makes him uniquely equipped to handle vaccine injury cases. For six consecutive years, Max was recognized in the top 2.5 percent of attorneys in the Commonwealth who are 40 years of age or younger.
Education and Training
Max received his J.D. – a foundational law degree – from the Widener University School of Law. His B.S. in Business and Marketing is from Lehigh University. Max is licensed to practice in Pennsylvania, New Jersey, and the Court of Federal Claims.
Notable Settlements
$2,473,607 for flu shot causing Guillain-Barre Syndrome to a client in North Carolina

$271,544 for flu shot causing chronic inflammatory demyelinating polyneuropathy to a client in Tennessee
Paul Brazil
Like Max, Paul's priority in co-founding My Vaccine Lawyer was to provide clients with a personal and direct approach. He believes you and your attorney should have free-flowing communication and information. Before My Vaccine Lawyer, Paul was a lawyer for a Philadelphia Civil Defense firm. He's also been recognized in the top 2.5 percent of attorneys in the Commonwealth who are 40 years of age or younger.
Education and Training
Paul also earned his J.D. from Widener University School of Law. Before this, he majored in political science at Bloomsburg University. A Pennsylvania local, Paul grew up in Dunmore and graduated from Dunmore High School.
Notable Settlements
$1,233,543 for a flu shot causing Parsonage-Turner Syndrome for a client in Pennsylvania

$250,000 for a rotavirus vaccine causing Intussusception for a client in Michigan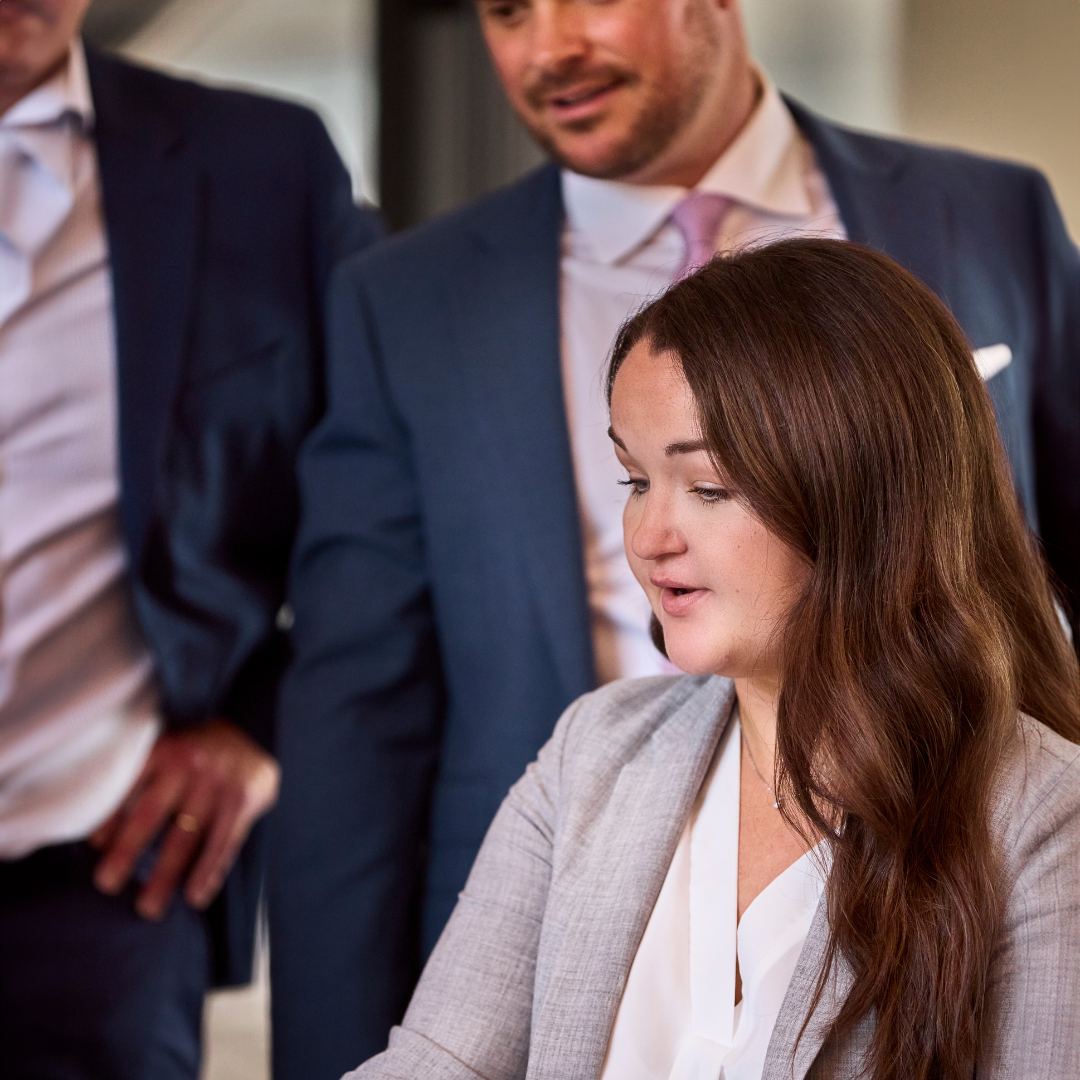 Our Vaccine Injury Law Firm Team
Read what recent clients have to say about each of our trusted team members below. Visit each lawyers' profile page to learn more.
Our In-House Medical Team
A medical theory that supports your unique injury claim plays a vital role in building your case. And getting a medical theory requires working with expert medical specialists.

We believe you shouldn't have to handle this process yourself, so My Vaccine Lawyer has an in-house medical team that...
Reviews your medical records and health history
Works directly with expert doctors to understand your case
Our medical team has a unique experience with vaccine injury cases. This allows them to build the best case possible – while handling the medical process for you. Our vaccine injury law firm has earned our clients millions of dollars in compensation through the VICP. We're each committed to providing you personal support and communication throughout this process.
If you're unsure whether your injury qualifies for compensation or want to learn if My Vaccine Lawyer is right for you, book a free consultation.
We'll look over your case for free – no strings attached. By the end of that meeting, you'll have clarity on your next steps and whether our vaccine injury law firm is a good fit.
I reached out to My Vaccine Lawyer after confirming I suffered from SIRVA. They were so helpful, understanding and thorough throughout the process. They were quick to respond, always answered the phone and I feel they fought to get me what I was entitled to. If you suffered from an injury then please call My Vaccine Lawyer. They will take care of you!
- Melissa Heffley, SIRVA Client
Don't worry, we're here to help.