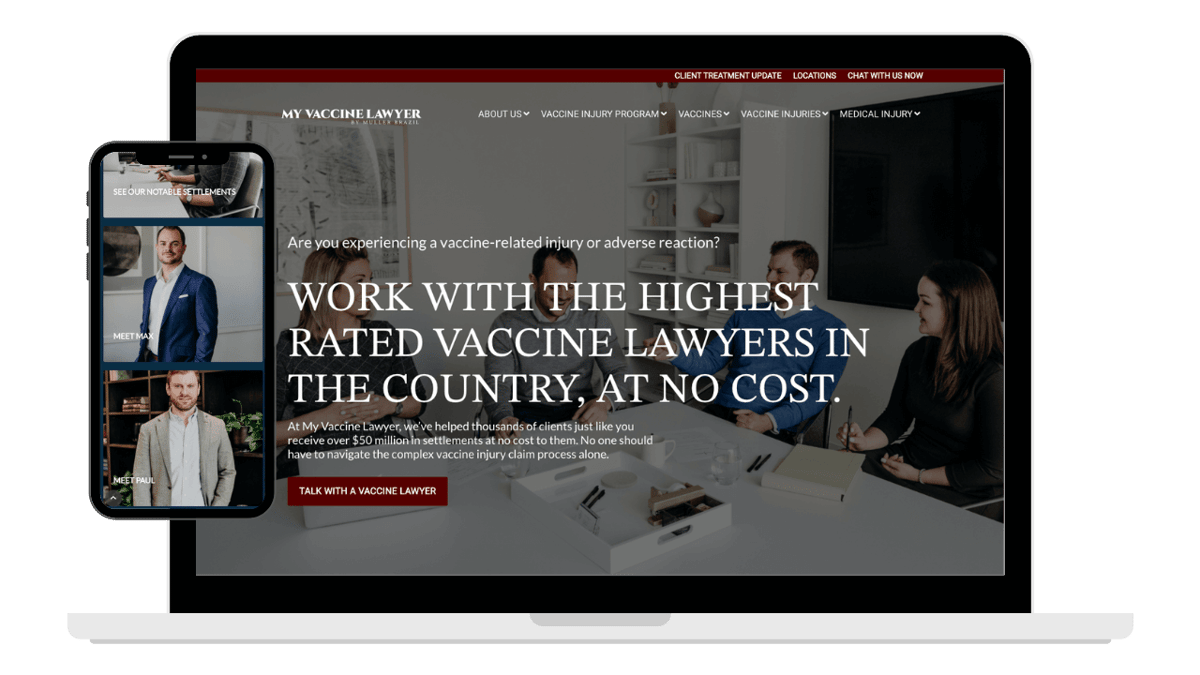 Let Us Make the Vaccine Injury Process Simple for You
Start here for everything you need to know about the Vaccine Injury Compensation Program and our resources. Like any legal system, the Vaccine Injury Compensation Program is complex. For help navigating your next steps, check out our answers to frequently asked questions below.
Vaccine Injury Signs & Symptoms
"I recommend them. It took a while to achieve the settlement but they were honest in advising me that it would take time. I received a great settlement; I was provided straight forward no nonsense advice and guidance and regular updates. When they needed something from me for the case they were quick to communicate with me. Overall, they came across with integrity; lightheartedness and professionalism."
- Jez, SIRVA Client